Blogging is one of the most popular ways to share your thoughts, opinions, and expertise with a wider audience. It is also a great way to establish yourself as an authority in your field.
It's not too difficult to set up a blog, but there are some steps you need to take before you can start blogging. If you want to write a blog post on WordPress, there are a few things that you need.
Introduction: What is Blogging and Why Should I Do It?
Blogging is an excellent way to express your thoughts, feelings, and ideas. Blogging is a great way to share your expertise with the world.
You can also blog about your passions and hobbies or write about current events that are happening in the world.
Blogging is one of the best ways to build a following online and make money from it. If you have a blog that has regular content updates,
then you are more likely to get noticed by people who are looking for blogs on certain topics.
How to Start a Blog the Right Way for Successful Content Marketing?
It is not easy to start a blog But, the first step to starting a blog is understanding why you want to start one.
Blogging can be a great hobby or it can be your full-time job as content marketing.
There are many different blogging platforms and each one has its own strengths and weaknesses.
Most bloggers would recommend WordPress as the best blogging platform and I do the same because it is free and easy to use, but there are other options available as well such as Tumblr and Blogger.
A blog is a great way to communicate with your customers and prospects and to build a community around your company.
Blogging also gives you the opportunity to share your knowledge, expertise, and experience with others in the industry.
This guide will help you get started on blogging for success.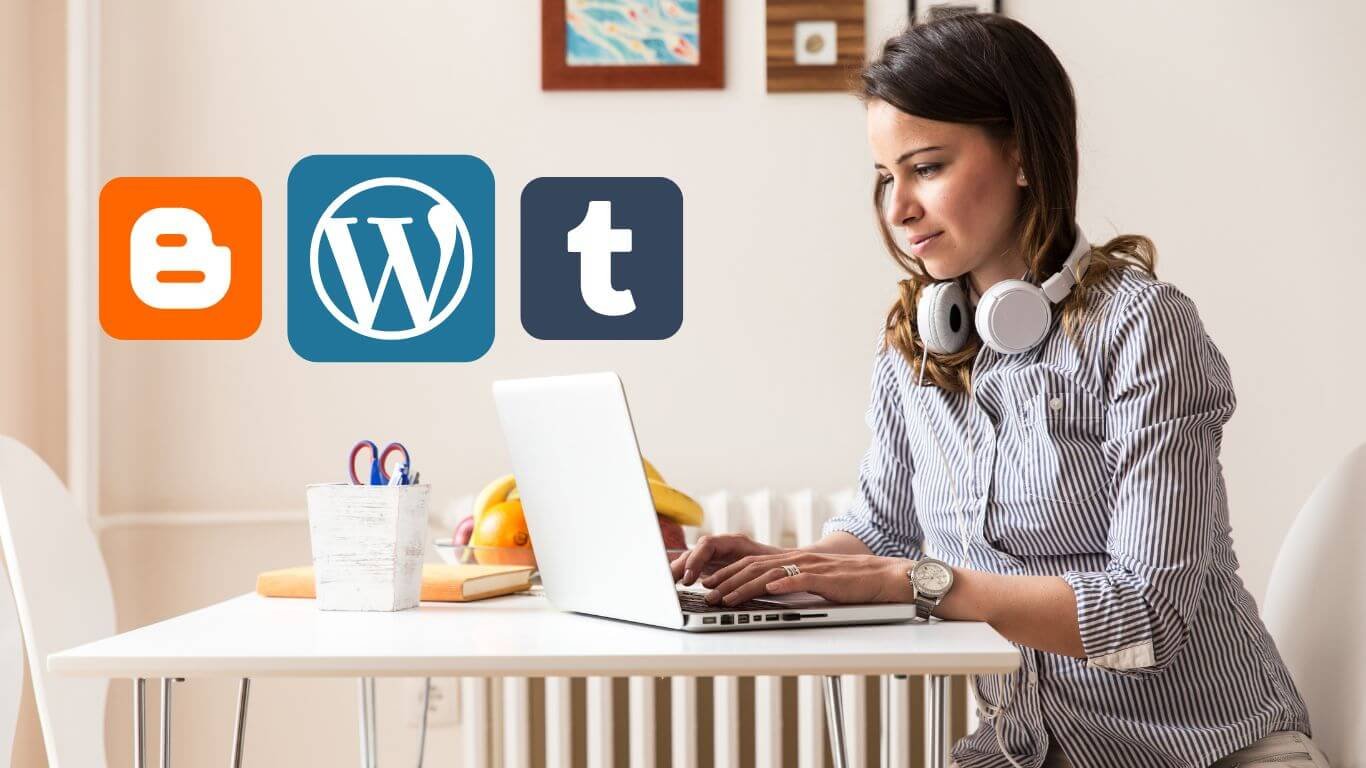 The Ultimate Guide to Creating an Effective Blog Post
The best way to think about a blog post is as a conversation. It should invite the reader to engage in the topic, share their thoughts and opinions, and learn something new.
This is not an easy task, but it can be done by following a few simple steps. These steps will help you create the ultimate guide for creating an effective blog post.
Create a Great Headline for Readers
Headlines are the most important part of a post. They should be catchy and informative.
Headlines are critical to the success of any blog post, article, or social media update.
They provide context for the reader and offer an easy way to skim content before deciding to read it in full.
Headlines make it easier for readers to find what they're looking for on a page, which means more people will click on your content and that means better search engine rankings.
Without a headline, there is no roadmap and so their post goes in multiple directions, leaving readers feeling lost or confused about what you want them to take away from your message.
How To Write Headlines That Engage Readers?
The headline is the first thing people see when they visit your blog or website. It's also the first piece of writing a reader sees—and it sets the tone for how the rest of your content will be presented.
To get readers to take notice and keep reading,
you need effective headlines that engage them and draw them in. But not all headlines are created equal. Some are so dull and generic that only an algorithm would find interest in reading them.
Others use keywords in such an over-the-top way that there's no wonder no one wants to read about it.
You need to write headlines that resonate with your readers, get their attention, and encourage them to keep reading for more details about whatever it is you're writing about.
Let's take a look at some tips on how you can write captivating headlines that grab your target audience's attention:
Examples:
10 Confidence Boosters7 Ways to Look Younger.
7 Ways to Get Fit Without Even Trying.
5 Outfits Every Woman Should Have in Her Closet.
Simply go to Google and search the headline want to in the double quotation, An example:
"best blogging courses that can earn money"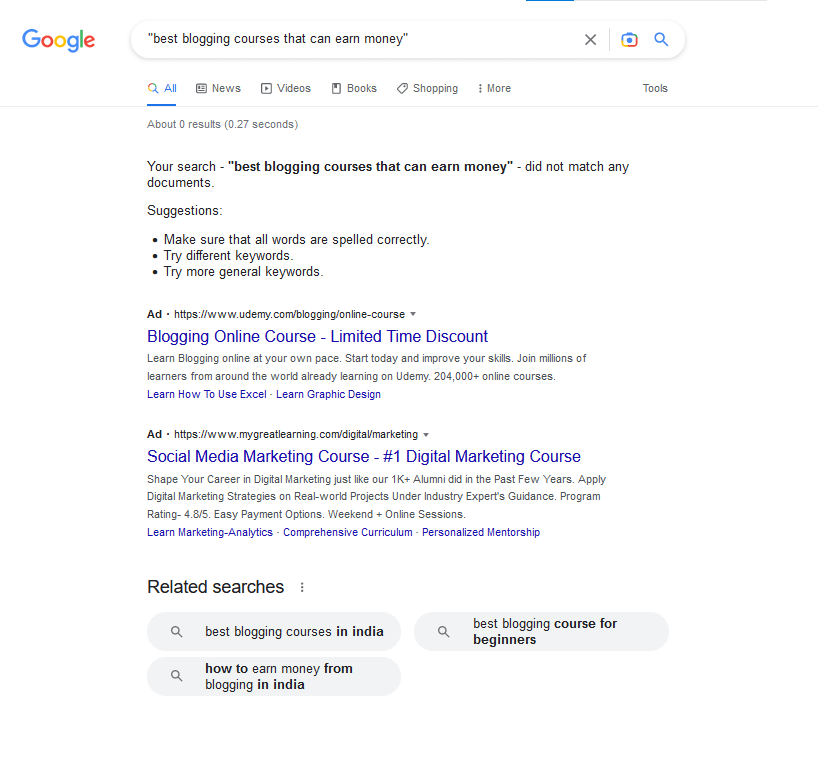 Write an Introduction to grab the attention
The introduction is the first thing that a reader will read. It's your chance to grab their attention and make them want to read more of your content.
The introduction should be short, but it should also be interesting and engaging enough to keep the reader reading.
It's important to keep in mind that you have only a few seconds or one minute at most for people to decide whether they are going to stay on your page or not.
Know Your Target Audience
This is the most important thing to remember when you are writing a blog. You need to know who you are writing for and what they want to read about.
If you do not know this, then it will be difficult for you to write a blog that will appeal to your target audience.
The first thing that you should do is research the topic of your blog and find out what information people are looking for in relation to that topic.
You can use Google Trends or Google AdWords Keyword Tool for this purpose.
You can also ask family and friends what they would like to read about on this topic or look at any social media pages related with the topic of your blog, such as Facebook groups, LinkedIn groups, and forums in order to find out more information about what people want from blogs on this topic.
Secondly, think about who your target audience might be before you start writing because it will affect everything else that you do when writing a blog.
Blog strategy can be used for personal or professional purposes. For example, if you are trying to improve your personal brand or build a business, you will need to have a blog strategy in place.
Your goal might be to increase your visibility on social media or generate traffic for your website. If you are blogging for work, it's likely that you will want to focus on generating leads or increasing sales.
A blog strategy is a plan to create and maintain a blog. It includes the goals of the blog, the target audience, and how often content will be published.
Some bloggers use their blogs as an opportunity to experiment with different types of content in order to figure out what works best with their audience.
Others stick primarily with one type of content so they can focus on perfecting it without being distracted by other topics that don't interest them.
Competitive analysis is the process of analyzing the strengths and weaknesses of a company's competition. It is a way to identify strategic opportunities and threats.
This process can be done in many ways, but it usually involves looking at competitors' products, prices, marketing strategies and distribution channels.
The goal of this process is to figure out what they are doing well and what they are not doing so well.
It's important that you do your research before diving into writing your blog post.
You should know who your competitors are and have an idea of their strengths and weaknesses.
This will help you create a better blog post that will stand out from the rest in your niche or industry.
Promote Blog on Social Media
Promotion of a blog is crucial to its success. There are many ways to promote your blog, but the most effective way is by using social media.
Here are some tips for promoting your blog on social media:


Create a Facebook page, Instagram account.
Share your posts on Twitter and LinkedIn also.
Use hashtags in your posts while posting.
How to Choose the Best WordPress Theme For Your Website?
WordPress platform is the most popular blogging tool in the world. It has more than 60 million websites and over 100 million blogs hosted on it.
WordPress is also open source, which means that it is free to download and use. There are many different themes available for WordPress, but not all of them are equally good.
A lot of people struggle with choosing a theme for their blog or website because they don't know what to look for when picking one.
There are many different types of WordPress themes out there, each with their own strengths and weaknesses.
The best way to find the perfect theme for your needs is by looking through the features that each theme offers and then finding one that suits you best.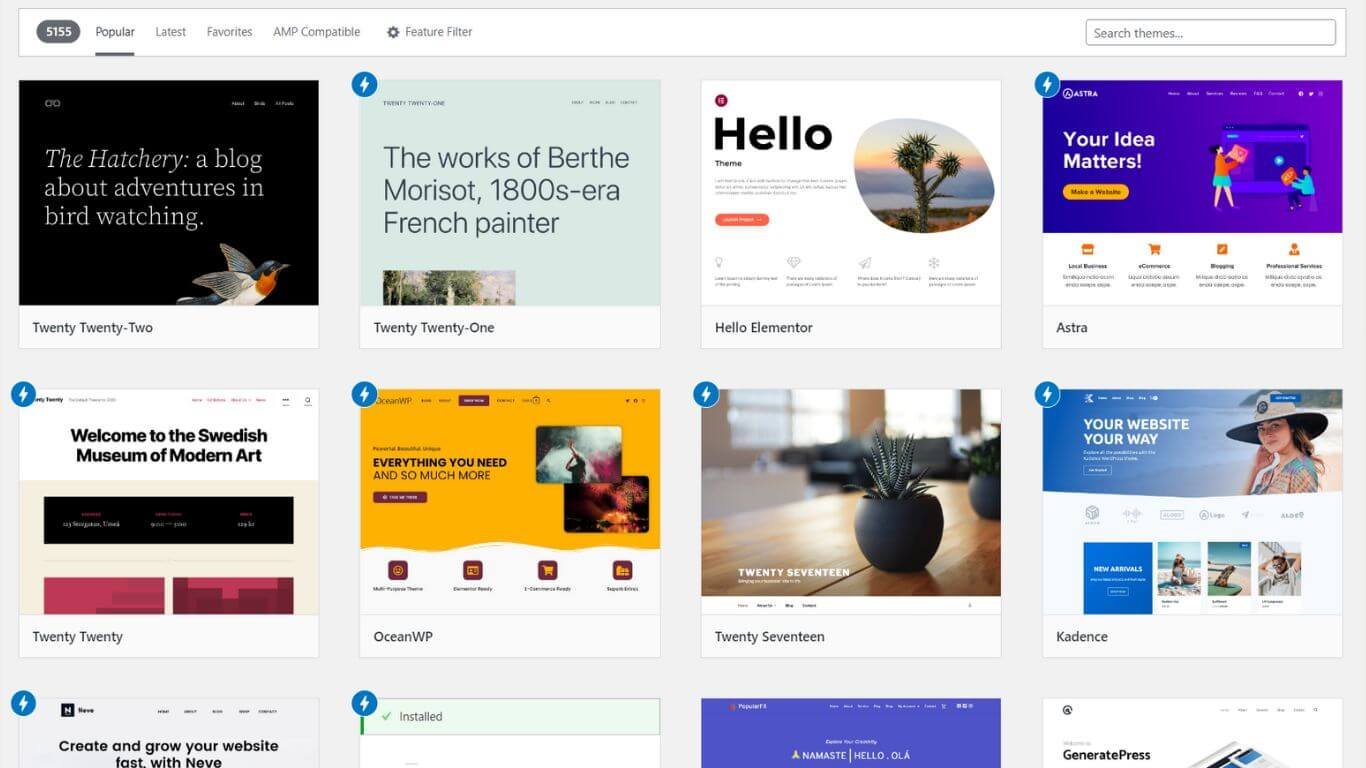 Conclusion: The Benefits of Starting A Blog For Your Business
Blogging is one of the most popular ways for businesses to reach out to their target audience.
It is a great way to connect with customers, potential customers, and the general public.
Blog posts are written in a conversational tone that is easy for readers to understand and relate to.
They are also able to reach a wider audience than any other type of content you could create on your website.
Blogs have been proven to be more effective than social media or email marketing when it comes to customer retention and conversion rates.