How do you even begin to choose the best email marketing software for your small business? There are dozens of options available, and most of them can get the job done pretty well.
What about mobile marketing capabilities? Are you looking for an easy-to-use tool or a super-advanced one with tons of features?
These questions and more will be answered in this list of the 10 best email marketing softwares for small businesses.
1. The Best Email Marketing Software for Multi-Channel: Omnisend
Omnisend allows you to take your email marketing to another level. It's easy to use and offers a variety of features that make it great for small businesses. Keep reading to find out why it's our #1 choice!
Omnisend offers: an auto-responder, drip campaign builder, analytics & reporting, responsive design templates, integration with Zapier and other tools, and schedule emails in advance – even on mobile!
Additionally, you can integrate Omnisend with MailChimp. Omnisend is a multi-channel marketing software that helps you create personalized campaigns across multiple channels. It's perfect for companies looking to reach customers via email, social media, SMS or push notifications.
The software makes it simple to send automated messages at just the right time using trigger words and segmentation lists.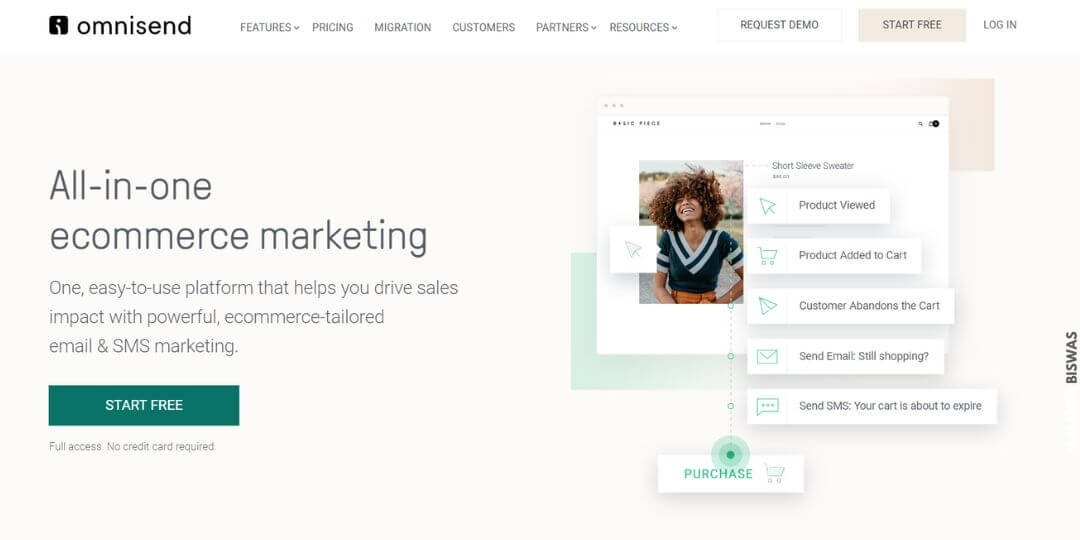 2. Best Free Email Marketing Software: MailChimp
MailChimp's system is easy to set up and makes it easy to stay in touch with your audience. Plus, you can download a copy of your lists into MailChimp, so you never lose them when switching from one email marketing software to another.
What's wrong with free services? Nothing, if you don't mind paying for what you get! Some of these services have hidden costs (like advertising fees), some charge per subscriber (or worse – by the number of emails sent), and some make it impossible to export data (making migrating to a different service nearly impossible).
There are no major differences between paid plans either – they all offer useful features that small businesses need. But we'll cover that more below…
What's good about free services? Well, as mentioned above – there are no hidden costs or fees that will surprise you down the line.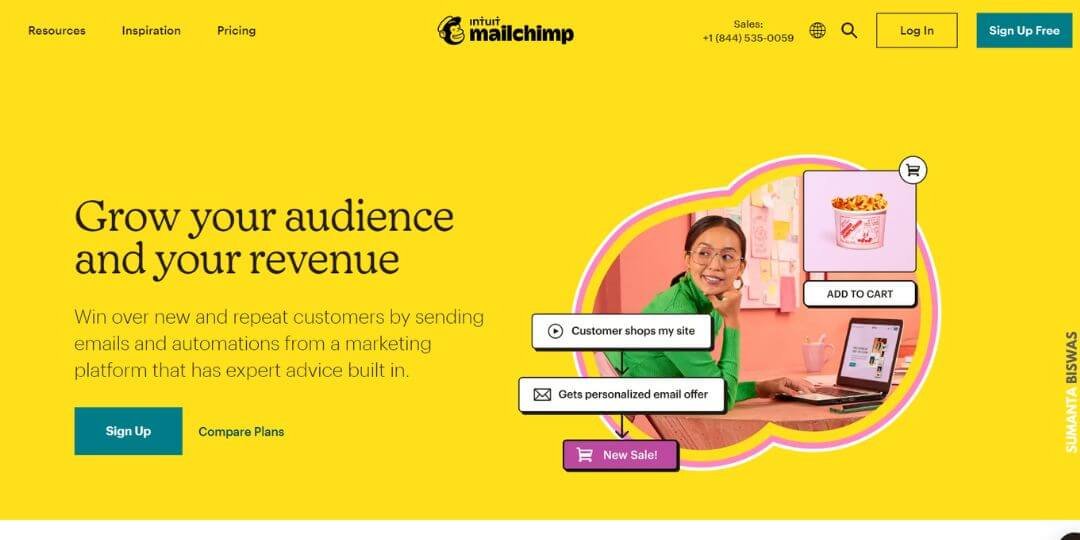 3. Best Email Marketing Software for Newsletters: iContact
iContact is a very attractive email marketing software option. With an easy-to-use interface, responsive customer service, and several features that make email campaigns easier to create, send and analyze, iContact is a viable option for small businesses that don't have a large budget. iContact costs $19/month or $99/year.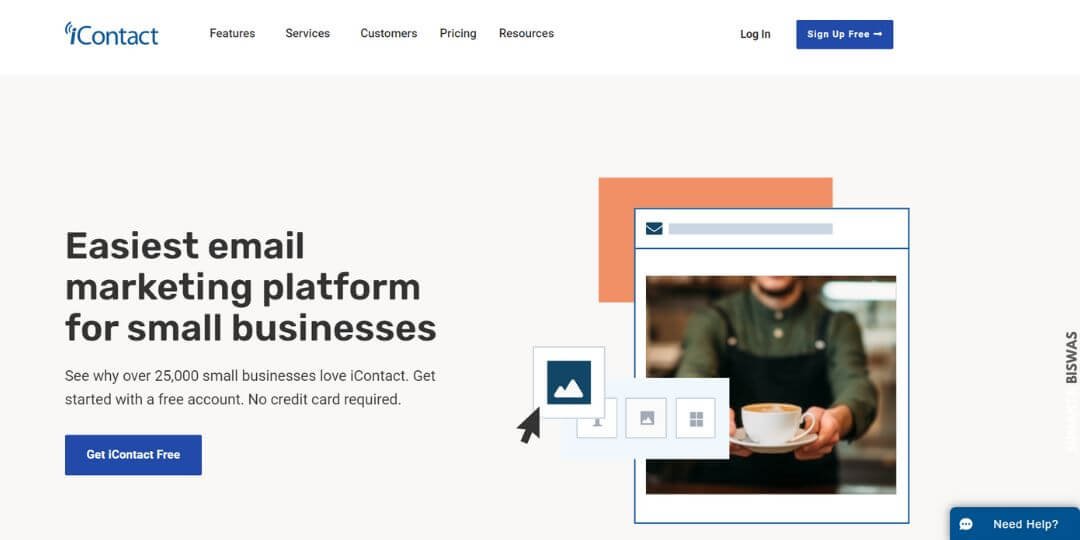 4. Best Email Marketing Software for CRM: Hubspot
When it comes to email marketing software, Hubspot is one of the most popular options available. It's easy to see why: you can create automated drip campaigns and customize your content with a few clicks.
However, there are plenty of other options out there that have many of these same features and more at a lower price point.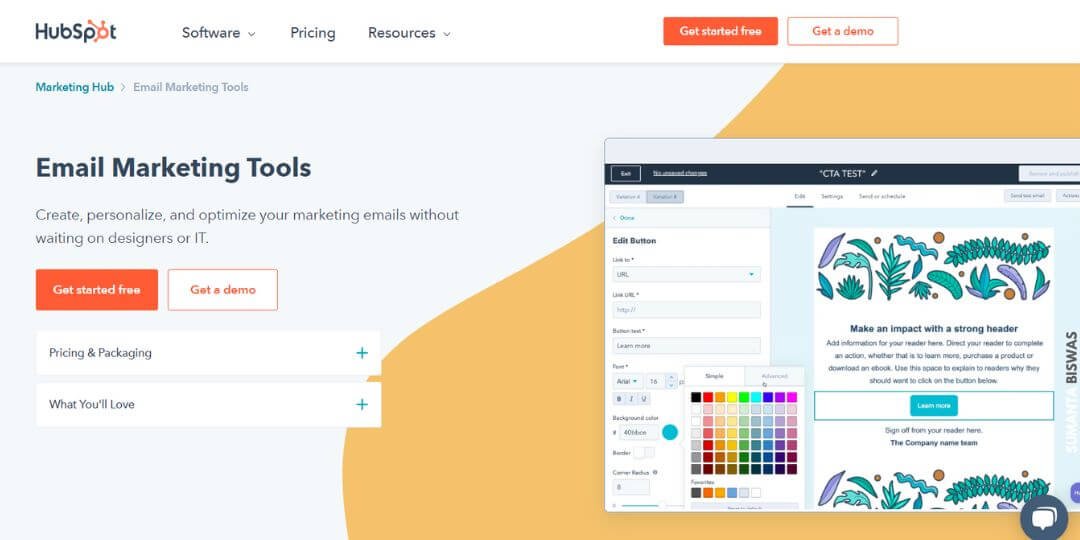 5. Best Email Marketing Software for
Schedule:

Constant Contact

While Constant Contact has all of your basics (open tracking, RSS integration and strong templates), it hasn't changed much in more than a decade.

It still looks like it did back in 2005, which isn't appealing to potential new users—especially if you want to stand out from everyone else who's using Constant Contact.

Plus, Constant Contact is expensive for SMBs with less than 25 employees.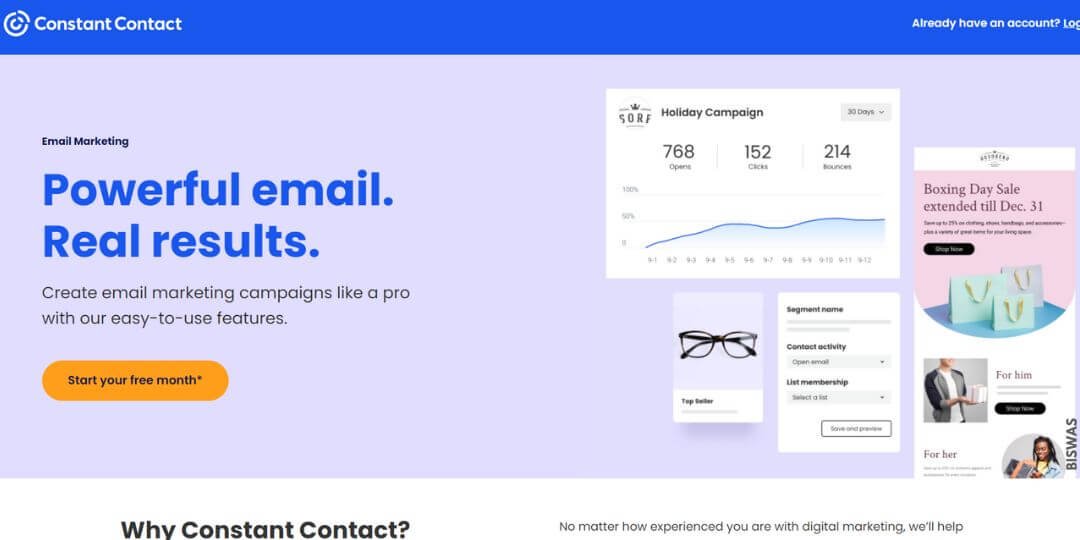 6. Best Segmentation Email Marketing Software: ActiveCampaign
Inbound marketing is a hot new trend, but if you're not well-versed in technology, it might be hard to implement. With ActiveCampaign, though, you get friendly customer support at no extra cost.
This makes it easy to maintain an effective marketing campaign. If you're looking for an affordable email marketing software option with great customer service, ActiveCampaign is your best bet.
7. Best Email Marketing Tool for Automation: SendinBlue
SendinBlue offers solid features and excellent pricing, making it one of our favorite email marketing tools. It does everything you'd expect a great platform to do and more, but never skimps on price.
If budget is your top priority, SendinBlue should be at or near the top of your list.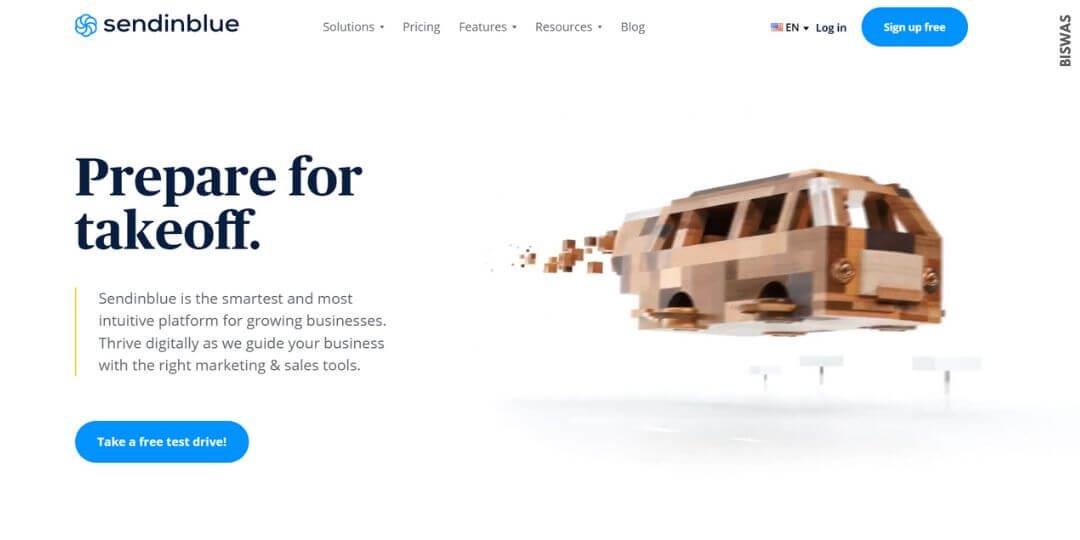 8. Best Email Marketing Software for Campaigns: Aweber
If you send less than 1,000 emails per month or want to start a new campaign quickly, Aweber might not be right for you. You'll have to wait 7 days after starting your first campaign to launch another one.
This is a time-consuming process that wastes potential leads and drains time and energy away from growing your business. Omnisend allows you to start campaigns immediately with no waiting time at all, as long as your account is set up in advance of course!
If seven days of extra work on behalf of your customers doesn't excite you, it's not surprising that they are leaving Aweber in favor of Omnisend.
Just like our other features though…this one is worth it!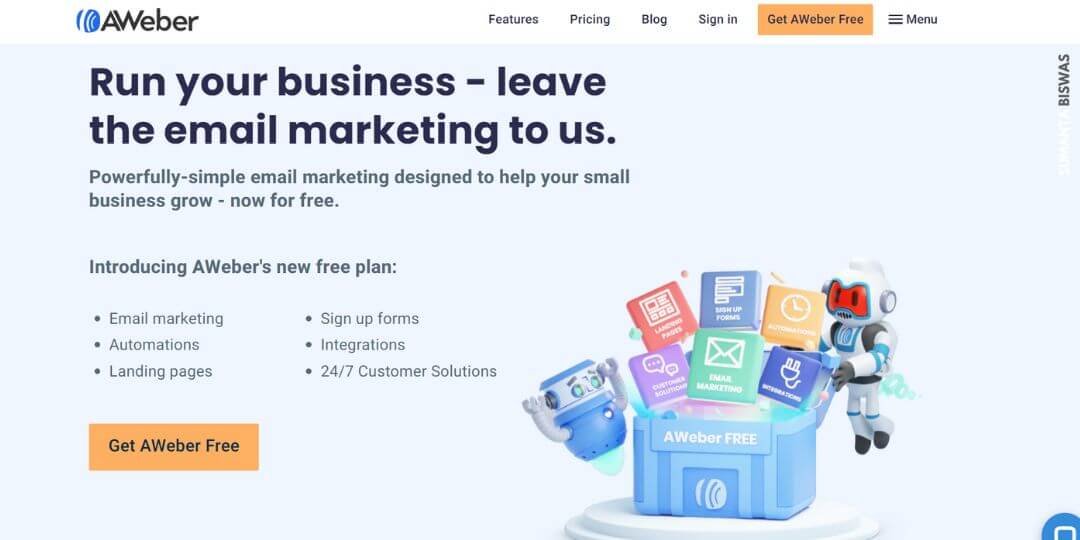 9.
Easiest Email Marketing Software:

Mad Mimi

Mad Mimi is a simple, easy to use email marketing platform. However, based on user reviews, it seems that customer service is an issue with Mad Mimi.

Worse yet, several users have reported that their accounts were deleted without notice. If you're looking for a reliable and responsive support team when you're just starting out or if you're in a pinch, Mad Mimi is not your best option.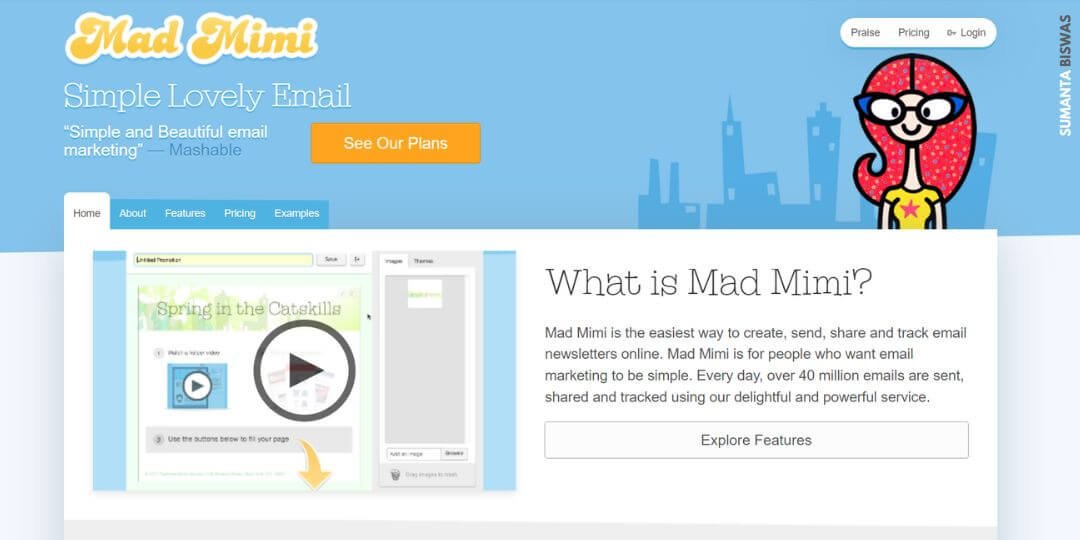 10. Best Email Marketing Tool For Content Creators: ConvertKit
The best email marketing tool for content creators is a tool that will make sure that your list feels and hears from you on a regular basis.
For bloggers, artists, and other content creators, using a responsive, one-on-one approach to building an audience is what we do. Our goal is for you to feel heard by anyone who wants to hear from you.
ConvertKit does it with ease. Users are able to manage their email lists through blogs or websites or both.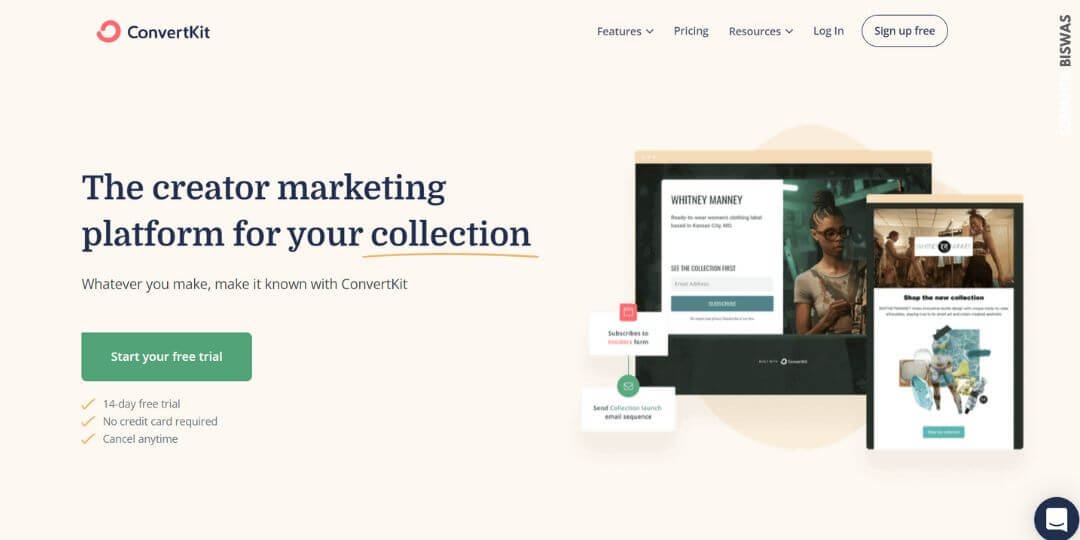 Conclusion
There is no doubt that email marketing can boost your small business. When anyone entered their email on your newsletter, they're interested in what you offer.
Let me know which email marketing software you have been using in the comment. Also you can read Email Marketing Strategy for Small Businesses to quick start.