Choosing a web host can be difficult, particularly if you're not sure what the biggest priorities should be. There are plenty of options available, from both large hosting companies and those that specialize in certain niches or industries.
SiteGround Hosting is our choice for many of our websites because they offer excellent speed and security features, as well as an affordable price point without sacrificing support quality.
In this review of SiteGround Hosting, we'll cover their hosting plans, performance, security features, and more to help you decide if they're the right host for your next WordPress site or online project.
Fast and secure web hosting is mandatory for any personal or business website. I have been using Siteground web hosting for the last 34 months. It is faster than before 192% website speed increased.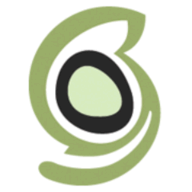 Hosting Service ★★★★★

95%

95%

Hosting Features ★★★★

89%

89%

Disk Space ★★★★★

90%

90%

Uptime ★★★★★

99%

99%

Customer Support ★★★★★

100%

100%

Price Value ★★★

81%

81%
About Siteground
SiteGround is registered companies in the USA, UK, Bulgaria, and Spain.
They have four offices and several datacenter locations around the world. They have been delivering exceptional service for our websites for 16 years.
In the year of 2004 SiteGround found by a few university friends . SiteGround is operating with more than 500 employees from 4 country.
SiteGround partners with multiple companies such as SingleHop, SoftLayer, CloudFlare, OpenSRS, cPanel, GlobalSign, Softaculous, Spam Experts, Open Classifieds, Printful.
It is hosting 2 million domains around the world and I one of them. My six website also are hosting with SiteGround.
SiteGround Pricing 
If you're looking for a great hosting solution for your WordPress projects, SiteGround is a great option.
They rank near the top of all web hosting companies for both uptime (99.99%) and speed (391 ms). SiteGround is an affordable and exceptional web host thanks to their fantastic support, focus on security, and server speed.
I highly recommend SiteGround if you're looking for a new web host!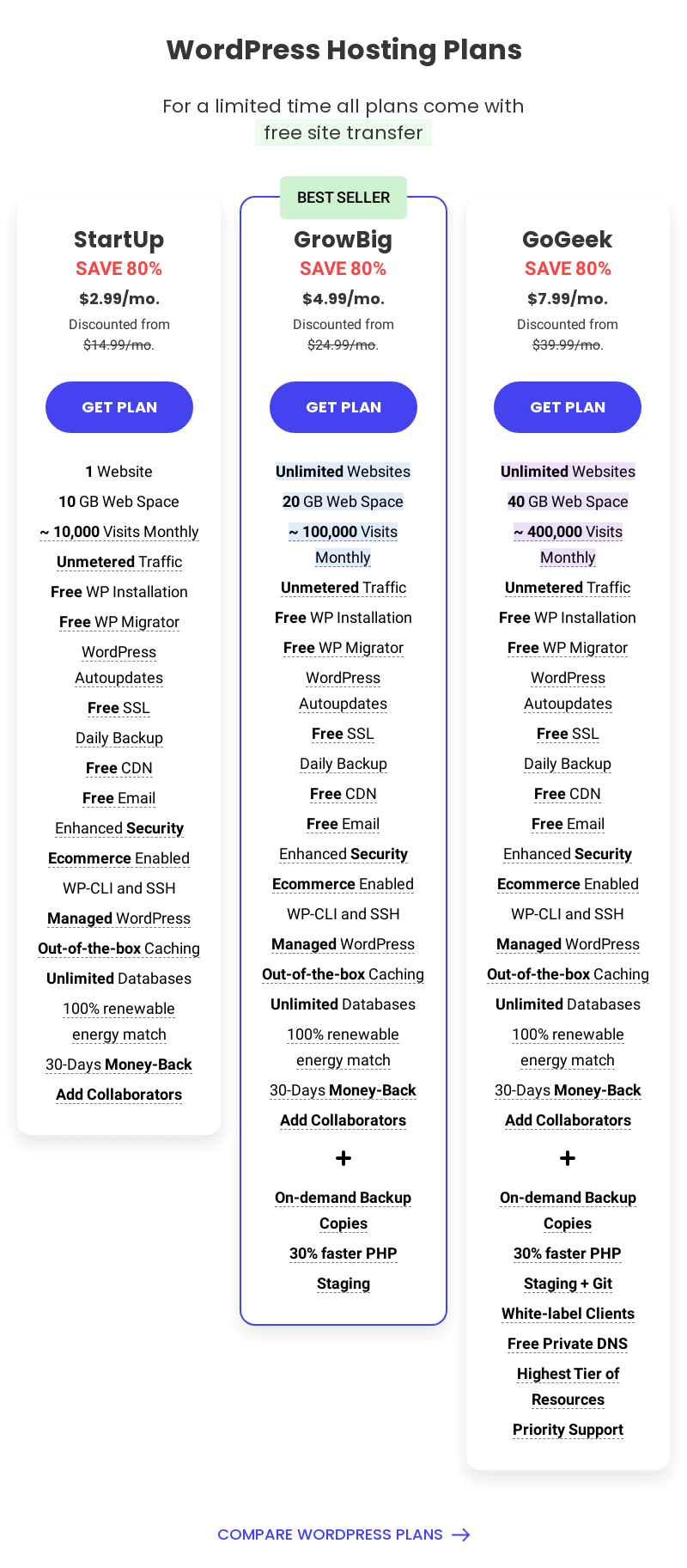 Performance and Reliability of Siteground
Yes it is correct that uptime is excellent as SiteGround claims an uptime of 99.99 percent.
Every one expect 100 percent uptime for their website but it is impossible to maintenance network even some time Google goes down.
They also have excellent page load times under 750ms.
Their main data center partner Google Cloud matches 100% the energy consumed by google global operations with renewable energy and maintains a commitment to carbon neutrality.
My websites are excellent more then 90 percent now becouse of SiteGround but mobile readeblity are little lower then desktop as per Google reports.
If your domain with third party I recommend you to transfer and increase your wibsite ten time faster.
Features of SiteGround
SiteGround provides a basic StartUp shared hosting plan for $3.95/mo. This plan is only for a single website.
They have the Default PHP version managed by Siteground (7.1) and Custom PHP Versions 7.4, 7.3, 7.2, 7.1, 7.0 & 5.6 as per your requirement.
Unlimited MySQL database, free email accounts, Automated Daily Backup, Free Shopping Cart Installer, Free CDN and SSL with Each Account, Free Drag & Drop Weebly Sitebuilder with this plan.
SiteGround StartUp plan 10GB Space and 10,000 Visits limit, it is not enough but for starting website is quite good.
SiteGround has 30 Days of  Money Back and 100% Renewable Energy Match which is a partner with Google. Also, they provide tools for website scanners for free with any plan and Spam Protection.
24/7 customer support: You can always reach out to SiteGround's customer support team 24/7 via phone, chat, or email. They are quick to respond and always ready to help.
99.99% uptime: SiteGround's uptime is some of the best in the business. You can rest assured that your website will be up and running nearly all the time.
391 ms speed: SiteGround's speed is impressive. Your website visitors will have a fast experience no matter where they are in the world.
Affordable pricing: SiteGround has a variety of plans to choose from, all of which are very affordable.
SiteGround: The Pros and Cons
SiteGround is a great hosting solution for all your WordPress projects. They rank near the top of all web hosting companies for both uptime (99.99%) and speed (391 ms).
SiteGround is an affordable and exceptional web host thanks to their fantastic support, focus on security and server speed.
However, some users have found that their customer service can be slow to respond at times and that their pricing is a bit higher than some of their competitors.
Overall, though, SiteGround is a great choice for those looking for a reliable and fast web host.
SiteGround Pros
Excellent  uptime 99.98%
Very Good customer support
Unlimited Databases
 SSL, CDN and Email Free for all user
 Automatic WordPress updates
Free daily automatic backups and restore
SiteGround Cons
Strict data over-usage policy
Not the cheapest web hosting around
Limited storage for the cheapest plan
Fantastic

Customer Support

Customer Support of Siteground is excellent in terms of solving problem and quick response. They have highly skilled support team who are available 7/24.

SiteGround support center has multiple Channels to fast problem resolution and live assistance with Live chat, Phone support and Help desk tickets.

Even Instant Self-help Pinned help on every page, Smart AI chat bot and Automated solutions are available. They have 100% customers confirm satisfaction rates.

As you can see I had a problem with my website SSL and it had successfully resolved with in few minutes. SiteGround resolve with a single reply and average estimate time a few hours. 

I had a great experience with SiteGround customer service. I contacted them with a question about my account and they got back to me within 8 minutes. They were very friendly and helpful. I would definitely recommend SiteGround to anyone looking for a great web host.

FAQs of SiteGround
1. How much does SiteGround cost?
The price of SiteGround hosting plans starts at $3.95/month.
2. What is the uptime guarantee of SiteGround?
SiteGround offers a 99.99% uptime guarantee.
3. What is the average speed of SiteGround?
The average speed of SiteGround is 391 ms.
4. What type of support does SiteGround offer?
SiteGround offers 24/7 customer support via phone, live chat, and email.
5. Does SiteGround offer a money-back guarantee?
Yes, SiteGround offers a 30-day money-back guarantee on all hosting plans.
Conclusion
Overall, I highly recommend SiteGround as a hosting solution for all your WordPress projects.
They are an affordable and exceptional web host thanks to their fantastic support and focus on security and server speed.
If you're looking for a reliable host with great uptime and speed, then SiteGround is a great option.